The David Rumsey Map Collection recently digitized and shared online ADAC's Autobahn-Karte from 1950, showing the then still relatively sparse autobahn (interstate) map of Germany. See their online map for a comparison of Germany's autobahn network today.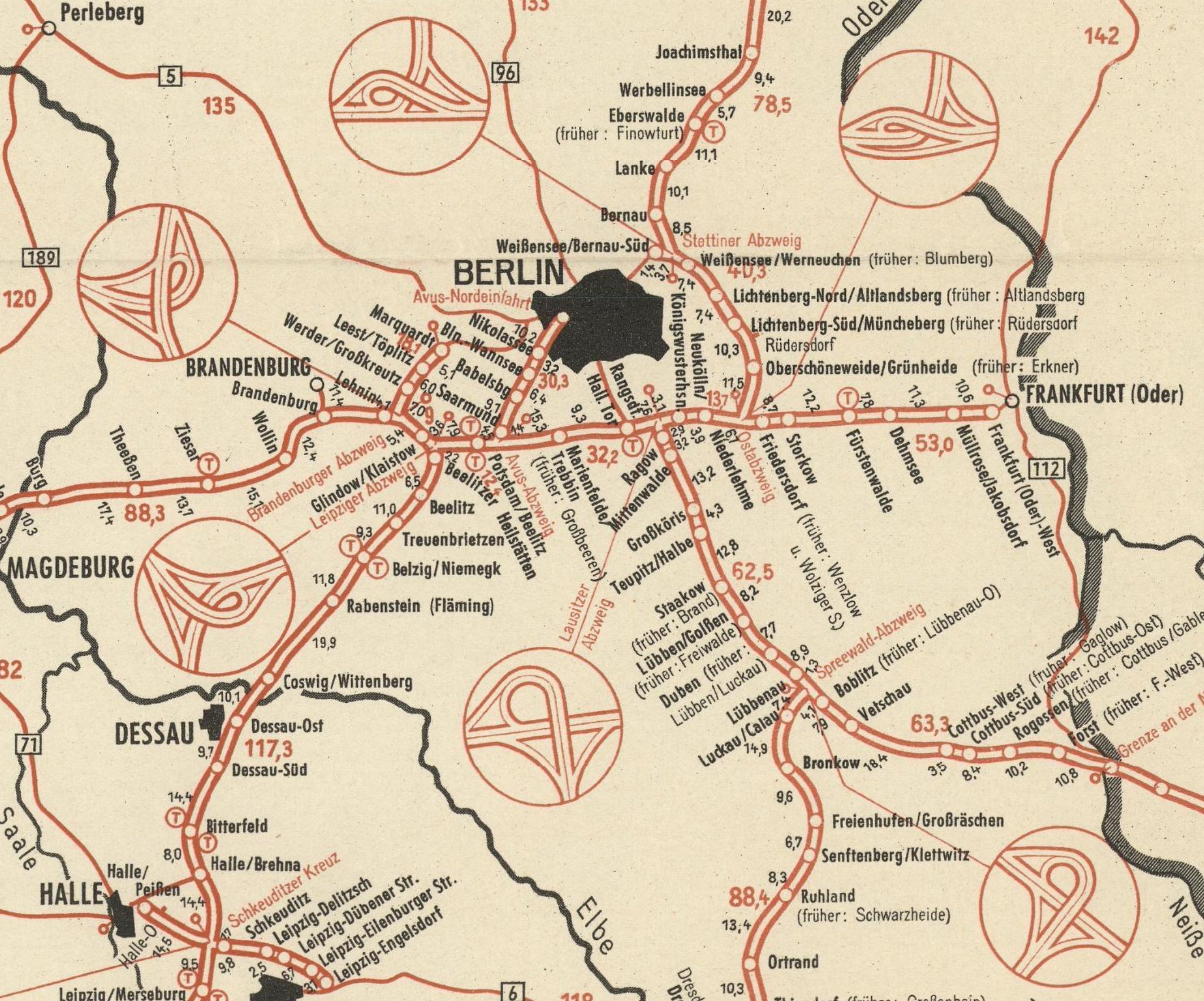 The 1950 map includes little call-outs showing the intersections of the different autobahn junctions. Above a ring of trumpet intersections around Berlin. I put a similar collection together from my Transit Diagram Map Elements – Vienna Style.
The special intersections solutions in this group are from around Vienna. For example the bottom right shows the Verteilerkreis Favoriten [Link in German] or in the center far left is the Knoten Prater A4/A23 [top right of that pdf] that was recently upgraded from a clover leaf intersection. In the top right is the intersection that was built after the Inzersdorf Palace was torn down as described in my post Ghost Palace.